ABOUT US
And why we are in love with Montenegro
A few of years ago we decided to build a family house to welcome guests that appreciate Montenegro as much as we do. We are happy to take care of all your needs and share our knowledge of this magical place, although we still learn something new each time. You are welcome to rest and relax at our beautiful villa, nestled snugly between the mountains and the sea.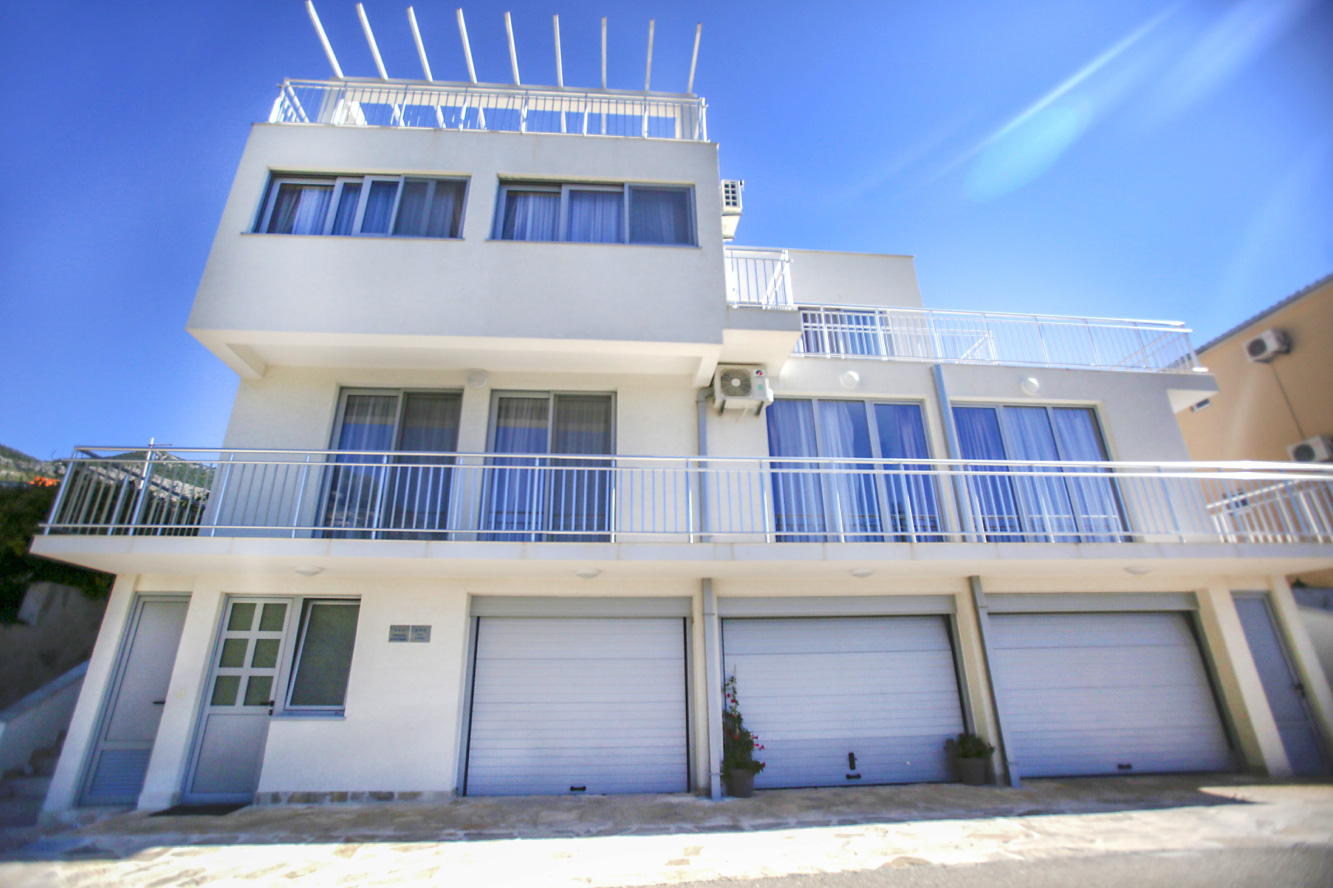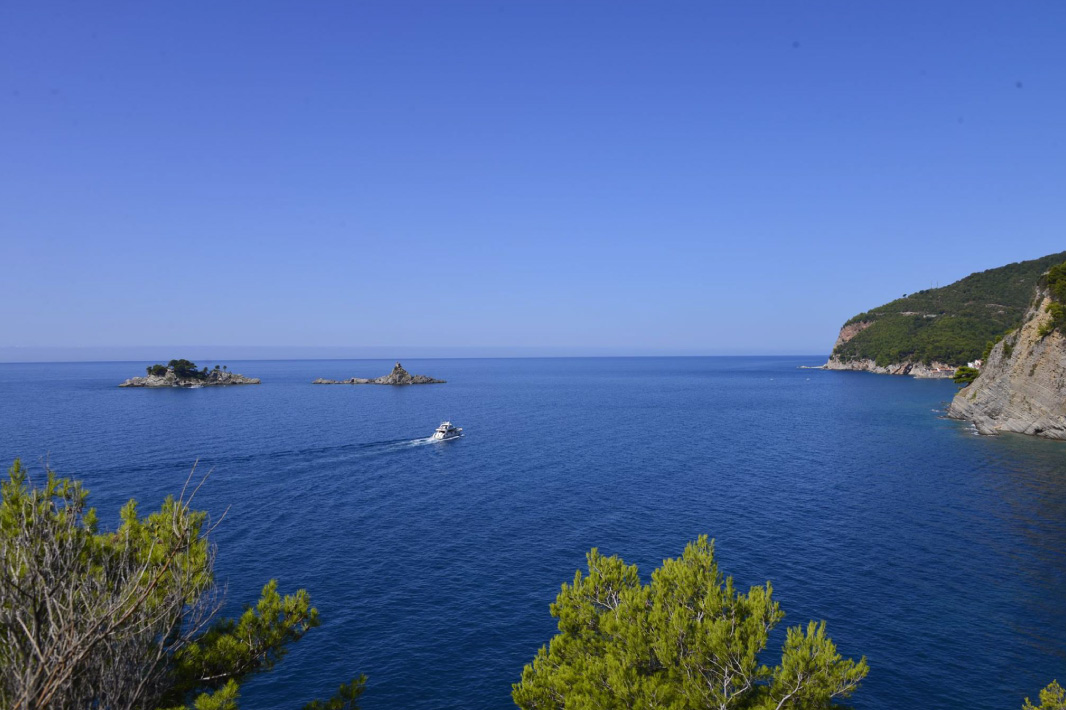 Our villa is located at the entrance to Petrovac by the mountain Pashtrovichi, named after an ancient family that lived there for centuries. The descendants of the Pashtrovichi family are now our neighbours. Our villa is located at the intersection of two ley lines that connect two Orthodox monasteries and two 14th century churches, giving the place a special energy. Montengro is famous for its churches and monastries, from the Byzantine period until the modern day, and four of them are located within walking distance of the house.
Our villa consists of seven apartments and is designed to welcome both groups of visitors as well as individual guests. There is a 100sqm ground floor patio and a 50sqm common terrace on the second floor.
All apartments offer a beautiful view of Lučice bay, and the Katic and Holy Sunday islands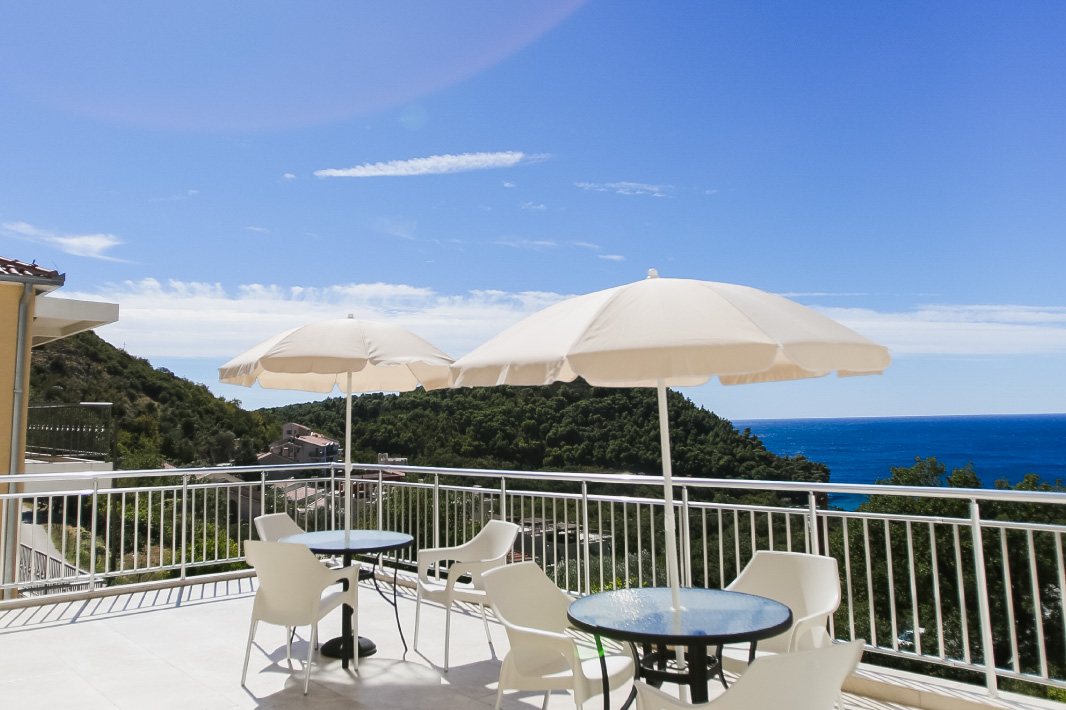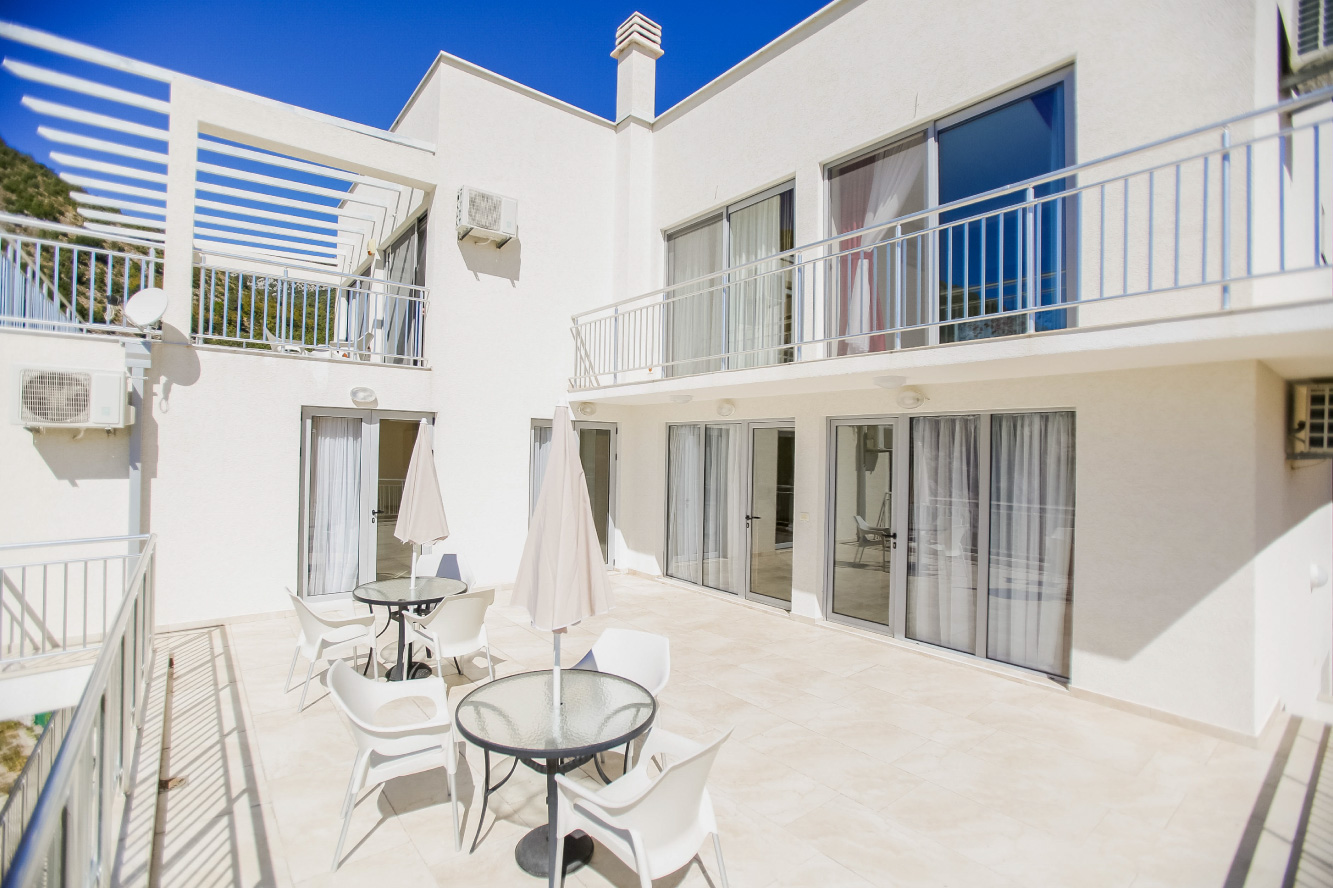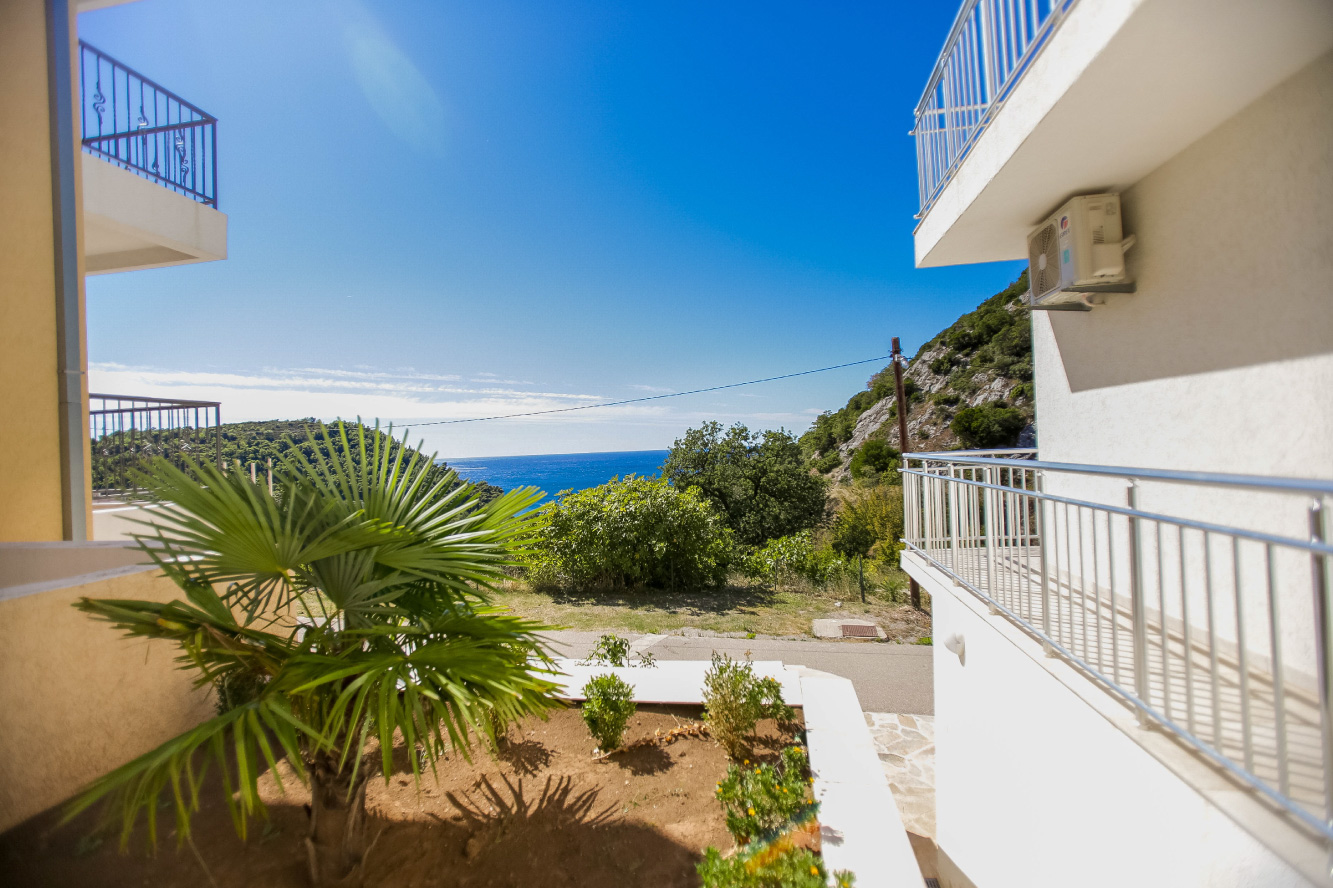 What is our advantage?
We offer free and secure parking, which can often be complicated to find in Montenegro. Our neighbourhood is very calm – there are only 4 houses on our street.
Walking distance (700m) to Lucice and 1000m to Buljarica,which also offers unique sunsets. Petrovac is 850m away and the nearest supermarket is 550m away. We recommend to travel with a car, as Montenegro has a lot to offer, however distances might be longer that you would expect. We can help you find a good value rental or arrange transfers.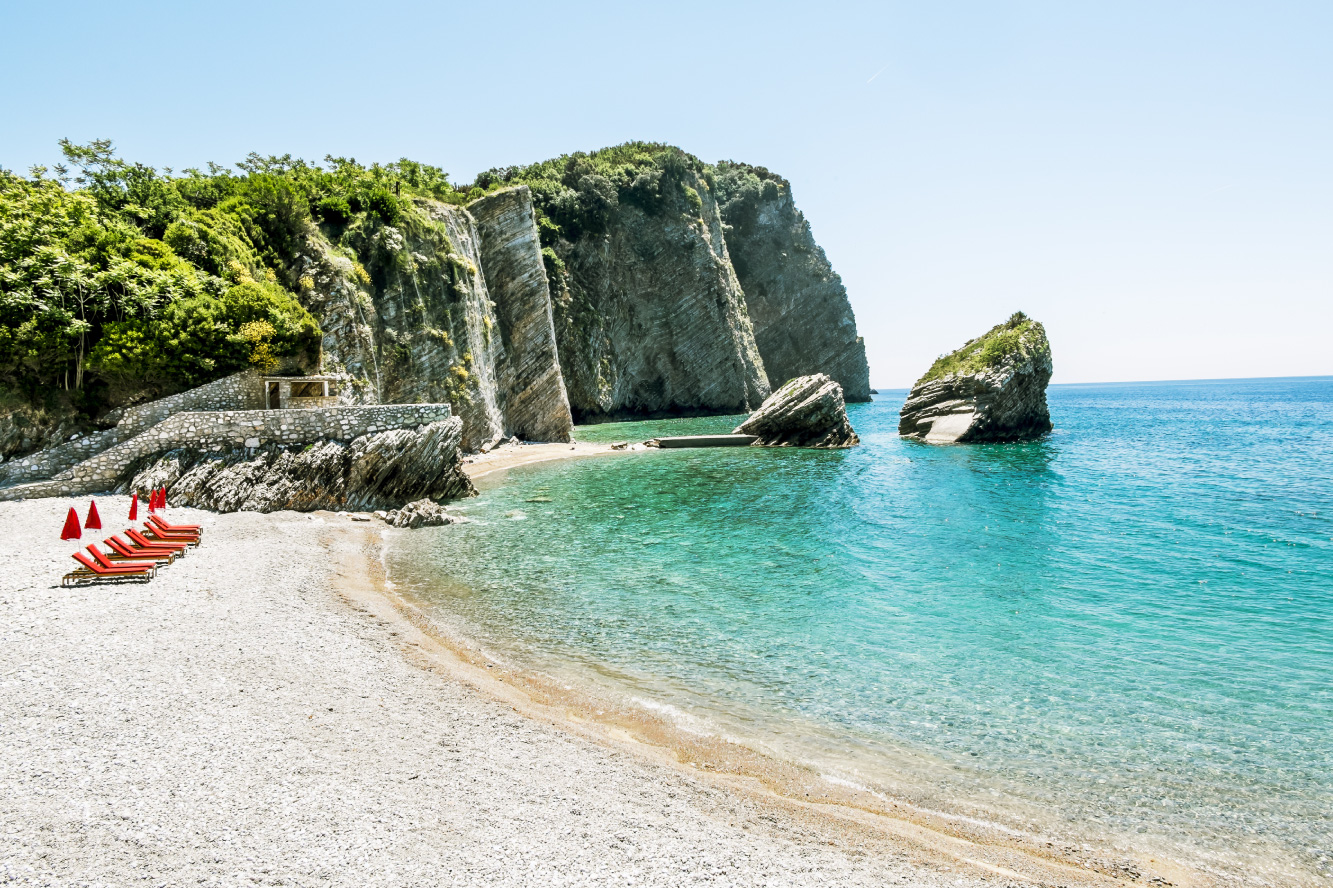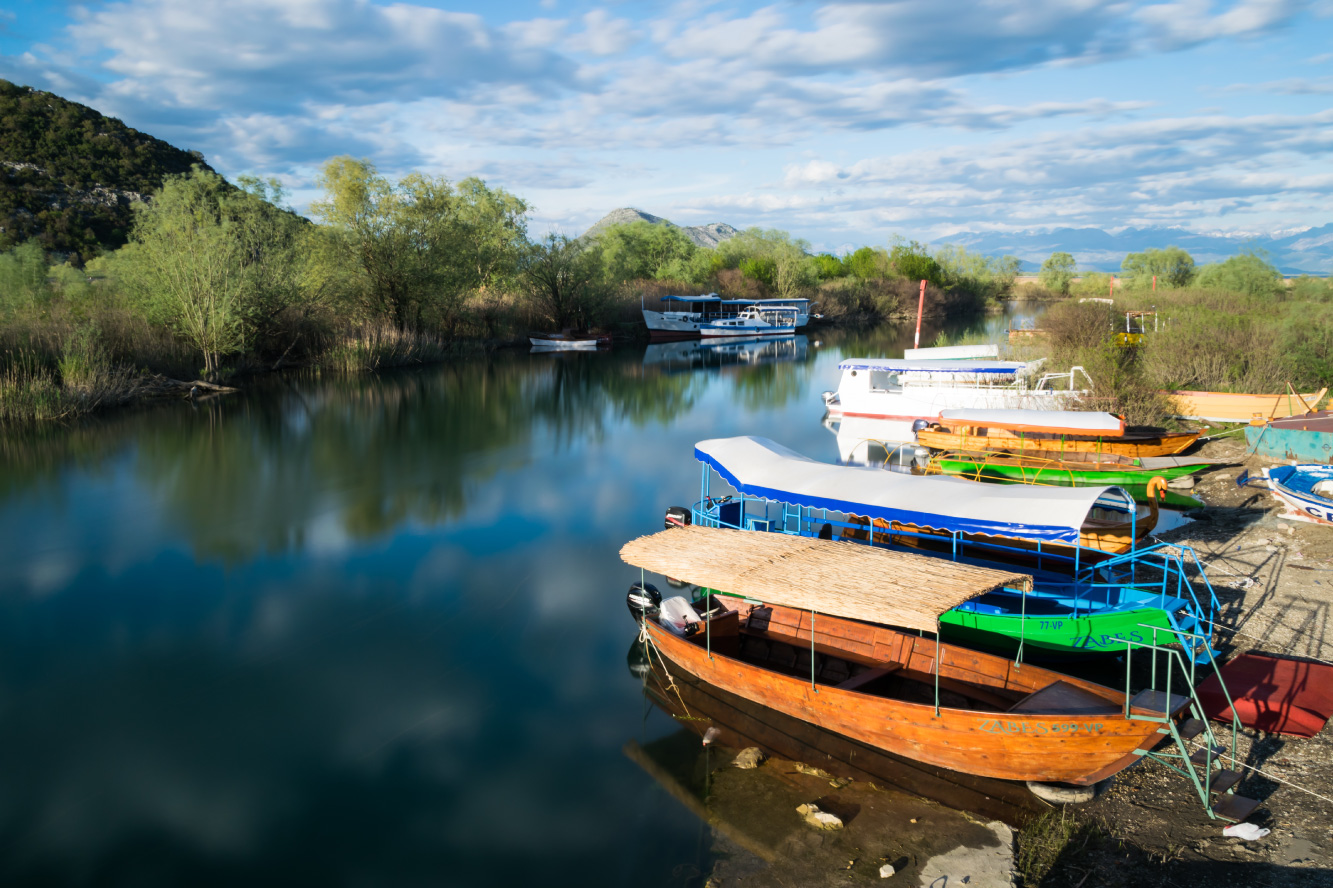 Exclusive travel programs
We can offer special programs that will combine travel and discovery of Montenegro with elements of training (yoga, diving, photo and videography courses, etc.).
Contact us!